How to Host Your First Open House in NYC – 2023
Go Back To Previous Page
---
Many real estate listing agents consider hosting an open house a great opportunity to generate future leads and sell homes. When house hunting, buyers see open house signs and can come in, unlike in private showings where clients feel they need to decide at the very moment.
Buyers can tour the home at their own pace without feeling pressured during open houses. However, hosting open house events can be stressful to organize—especially if it's your first time. It can also take time away from accommodating other interested buyers for different properties.
It would be best to have a reliable real estate showing suite to host your first open house event and schedule showings to other listings. With this innovative solution, you can rest assured you don't neglect the other properties you are selling while you are at the open house. For more tips on hosting a successful open house event, read on.
Select the Right Home before hosting an Open House.
Some properties will benefit the most from an open house event than others. In case you are wondering which ones of the homes you are offering are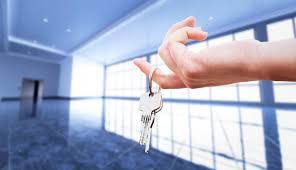 great open house candidates, make sure they fall under these qualifications:
The property is in a good location. In real estate, buyers still consider location a major deciding factor. The neighborhood and community where the home is can make a property more valuable.
The house is in excellent condition; no potential buyer would be interested in entering or touring a broken-down home. When looking for the best candidates for upcoming open houses, look for properties in mint condition that are visually appealing and can attract more people.
The home has some unique features. There's no point in showing off a home that looks like everyone else's in the neighborhood. Host open house events in properties with one-of-a-kind features such as fantastic sunset views, high ceilings, or spacious backyards that make them stand out from other homes.
The property has an average price point, and the sale price is another consideration for many buyers. When hosting an open house, select homes in the middle range regarding pricing. Typically, these properties are in high demand compared to more luxurious ones.
Familiarize Yourself with the Area
Part of the preparations you need to do before you host your first open house is to get acquainted with the neighborhood where the property is located. Check out the nearby amenities like parks, schools, recreation centers, and more. You can spend a morning or afternoon visiting and familiarizing yourself with the community. Check what is happening on social media too.
Remember to comprehensively analyze the market to ensure the home is priced correctly. While at it, see the available listings in the area and compare them to yours. It can be helpful to find out the recent sales in the area so you can share them with prospective buyers. When they hear that the property is in a sought-after neighborhood, it might entice buyers to become residents.
Help the Seller Stage the Home
Before presenting a home to the market, you must ensure it is appealing to the buyers. Even the most beautiful property needs to be assessed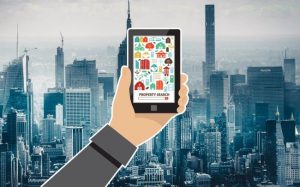 before public viewing. Sometimes, the seller won't notice crucial things in the buyer's eye. It's up to you to assist them in preparing the home for the open house.
Take a tour of the house and create a list of maintenance tasks. It can include touching the wall's paint, replacing broken window blinds, or oiling squeaky doors. It would help if you also asked the seller to declutter their home.
Like most homeowners, the seller displays personal items to make their home more comfortable and private. However, these objects may not have the same homey effect for buyers who see them as clutter. It's best to keep these personal belongings during showings to let clients visualize the space as their own.
Clean up the Space before the Open House
Before hosting an open house, make sure the property is clean. You can hire professionals to perform a deep clean or ask the seller to clean their home thoroughly. While doing this, tidy up all spaces, even the garage, and closets. Many buyers often look behind every closed door to inspect the area a property has.
Additionally, your home's curb appeal is equally important as the interior. Something as simple as moving the lawn, raking the leaves, and replacing busted outdoor lights. Pay attention to the backyard and make every part of the property inviting.
Come Early to your Open House
One important thing to remember when hosting an open house is to get to the property early. Being late is not an option; arriving late to a group of people waiting to enter the house and attend an open house would be a mistake. This is unprofessional and can put off some buyers. Also, it can set you up for a stressful start to the day.
Coming in early allows you to prepare the home better, like switching on the lights, opening windows, turning on some mood music, and putting out all marketing materials. It also gives you ample time to get yourself ready. You can use your spare time to review the house's details and make some last-minute inspections. This is why working with an agent vs.vital to selling FSBO.
Hosting an open house is a great way to sell a property and generate future leads. But it can be challenging and time-consuming to organize, even for more experienced real estate agents. To ensure you have a successful event, begin your preparations at least four days ahead of the date. Don't hesitate to reach out to more seasoned realtors for additional tips.
---