How to pass a coop board interview in NYC?
Go Back To Previous Page
---
Let's face it, coop board interviews in New York remain stressful and intrusive. However, they exist for a reason. In fact, they exist so that the current residents of a building can decide collectively if applicants to buy or rent an apartment in their building. They review if they have strong financials and a stable career and personality. Therefore, in this article, we will share tips on passing a coop board interview in NYC? We will share coop board interview questions. Condo and coop board approvals are very different. In theory, a condo board has a right of first refusal but never uses it because they do not have the cash or reserve to purchase a property. Only one goal in mind: acing the coop board interview!
How does the process work?
Once the buyer/tenant agrees with regards to the transaction terms, they still haven't finalized the deal. Indeed, the seller or renter will have to go through a rigorous process to get board approval. The coop board interview is the highlight of this process.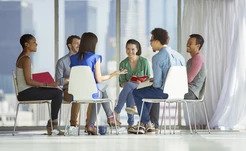 First and foremost, the buyer/renter will have to submit their financials to the board. In fact, the goal remains to validate that the person will pay for the property and all the extra costs associated with living in the building. Then, if the Board approves the financials, the person gets invited for a board interview. This interview usually occurs in one of the board members' apartments or a building meeting room. This can upset the one looking to sell or rent out their property as they can only submit one application per month for consideration (because the board typically only meets once a month). If the applicant gets rejected, they will have to wait another month before submitting another prospective buyer/tenant!
The board meeting remains much more personal in nature. This meeting, a.k.a coop board interview, allows board members to decide whether they want the applicant to be their new neighbor.
Who decides if my package gets accepted?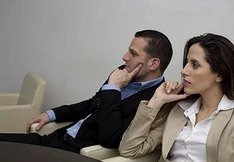 The board has a president and a person in charge of admissions who look over the package and potentially accept the applicant into the building. Building strictness varies tremendously, and at the end of the day, boards do not have to justify why they reject an applicant. Appealing to a board means projecting yourself as someone who residents want to have as a neighbor.
What happens in the board meeting during the coop board interview in NYC?
Coop board interviews remain relatively informal in nature. They are conversational in a Q&A format. There is no right or wrong answer to these questions; the board wants to know more about you in the event where you become their new neighbor.
What questions can they ask me during the coop board interview in NYC?
We've compiled some of the more frequent coop board interview questions:
Do you have a significant other?
Will they move in with you?
How long in your job position?
Do you plan on staying in your position?
How long have you lived in the city?
If you are in school, what are you studying?
Relationship with your guarantor?
What do you want to do after you get out of school?
Any interest in serving on the board?
Planning a renovation?
Do you entertain often?
Once you find your dream new home, remember to give us a call if you want to save money on broker fees and get more insight on how to pass a coop board interview in NYC. NestApple will coach you into a board interview pro! We will help you in acing the coop board interview before getting your 2% rebate, of course.
---