Richest Towns in Connecticut in 2023
Go Back To Previous Page
---
Connecticut is among the richest states in the US, but this also makes living expensive. Here are the 14 richest towns in Connecticut for 2022. Connecticut is home to some of the wealthiest people in America. From Hedge Fund Executives to High Profile Athletes, these wealthy Americans call Connecticut their home.
The article uses data from the US Census Bureau and Redfin to rank locations based on average income and home value using median sales prices for 12 months ending in January 2023.
1. Darien is the

richest city in Connecticut

This city boasts the highest median household income in the state at $251,200.: one of the highest in the United States. With a population of around 6,759, Darien is a small town on Connecticut's gold coast. Home prices range from $500,000 to $4,000,000, reflecting the town's affluence.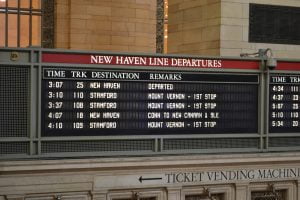 Therefore, the town is an ideal location for raising children and offers a range of outdoor activities, including nature walks. Darien in Fairfield County offers pristine beaches, private Country Clubs and Yacht clubs, a charming downtown, and easy access to NYC via train.
Its residents have an excellent work-life balance, with an average commute of just 39 minutes. Furthermore, 83% of residents have earned a bachelor's degree or higher.
2. Riverside
The town of Riverside, Connecticut, is the second wealthiest in the state. While the median household income is $250,000 and most homes sell for over $2.5 million, affordable housing options are available depending on the neighborhood.
As a coastal city, Riverside offers plenty of opportunities for leisure activities and a convenient commute to NYC. Additionally, it boasts excellent public schools, making it an ideal place to live for families.
3. Westport
Westport is highly desirable due to its top-ranked school system and safety. Despite its high cost of living, with a median house price of $1.5 million, it remains one of the richest towns in the state, with an average household income of $236,892 per year.
4. Old Greenwich
This town is known for its beautiful beaches, parks, and outdoor activities. With a population of 6,611 and an average household income of $234,152, it is the fourth wealthiest town in the state.
For instance, the average home price in Old Greenwich is $1.8 million. 80% of Old Greenwich residents hold a bachelor's degree or higher and enjoy an excellent work-life balance with an average commute time of 38 minutes, leaving plenty of time to relax by the beach after work.
5. Wilton
The town of Wilton has an average family income of $209,635 and a population of 18,460. The average home price is $780,000. Wilton is surrounded by nature and offers many activities for children.
6. Weston
Weston, Connecticut, boasts an affluent community with an average household income of $204,792 and home prices ranging from $600,000 to $800,000. The town is surrounded by lush greenery and is considered one of Connecticut's best places to raise a family.
7. Greenwich
Greenwich, Connecticut, located 29 miles northeast of New York City, is known as one of the wealthiest towns in America. The median household income in 2021 was $180,484, and the median home value is over $1.5 million. Many residents work in finance and banking in NYC.
8. Southport
Southport is a wealthy port city with a median family income of $180,057 and an average home price of $600,000.
9. New Canaan
New Canaan, located next to Darien, is one of Connecticut's wealthiest towns. The population of 20,000 has an average household income of $145,000, but the average house prices range from $1.5 million to $3 million.
Residents enjoy excellent schools, safe neighborhoods, and overall quality of life.
10. Avon
A small town called Avon in Connecticut boasts a beautiful natural setting and a population 18,932 with an average family income of $130,268. Home prices in the area range from $500,000 to $2 million.
11. Ridgefield
Ridgefield, Connecticut, has a median household income of $129,919 and a population of approximately 25,033. Its residents enjoy a low crime rate, high-quality schools, and a relaxed lifestyle, attributed to its average home price of $600,000.
---