The Best Places For Culture Lovers In Westchester
Go Back To Previous Page
---
If you work or live in New York City, you already know that culture is one of the biggest draws to this area. Within the confines of the New York City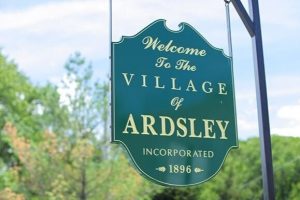 area, you can find some of the world's most famous museums, some of the best restaurants, and some of the most fantastic subculture hotspots in the country. Living near Westchester means you're adjacent to all the nearby areas of New York. However, that doesn't mean you are out of luck regarding culture in your county. We're going to look at some of the hottest parts of Westchester county in terms of culture. Let's take a look!
1. Peekskill
Petite and scenic as can be, Peekskill is a great little town for people who love to see a little culture. Peekskill is home to the Paramount Hudson Valley Theater and several luxury eateries, and this historic theater is home to excellent performances and rich history of theater. 
Also, not to be outdone by the acting world, the art world of Peekskill remains hyper-popular. There are several art galleries and museums in and around the area, and the most popular ones include MOCA, Flat Iron Gallery, and the New Era Creative Space. Oh, and don't forget the artist lofts, which are popular with the "in" crowd.
2. Yonkers
Yonkers tends to feel a lot like New York City, even though it technically isn't a part of the Big Apple's five boroughs. This is especially true when you look at its jaw-dropping arts scenes. Whether it's food, dance, paintings, or music, you can rest assured that this town will have it. 
Yonkers has an impressive number of art venues to enjoy. You can usually get a full tour of the town's art scene through YOHO. But, if you want to participate or learn, don't worry. There are many places, including Urban Studio + Unbound, the Yonkers Hudson River Museum, and numerous live performance venues. 
Lastly, most cafes and clubs around the area have fantastic performances. Want to check out a movie? You can see it at the Alamo Drafthouse Cinema.
3. Tarrytown
At first glance, Tarrytown might seem like a sleepy little town, but don't be fooled. This is a massively popular city for people who appreciate the arts. Along with having world-class dining, Tarrytown is a major music city. The Tarrytown Music Hall is famous for having 80,000 guests or more in a typical year. 
The town's art gallery scene isn't too shabby, either. Studio A, one of the best in town, regularly gets accolades for its excellent artwork. Serpentine New York and Rivertown also happen to offer a great viewing experience.
4. White Plains
If you want to move to a place considered the heart of Westchester, White Plains has already crossed your mind at least once or twice. This is a massive town that takes both its work and play seriously. Translation: the arts sector here is off the hook!
Where do we even begin with a city like White Plains? Well, to start, there is the ArtsWestchester building. Here, you can get art lessons, talk with art gurus, and enjoy a stroll through a gallery. It's the heart of art in the county—and it's all-ages appropriate. 
Want performing arts? Then, you need to check out the White Plains Performing Arts Center, and you'll love their entertainment schedule. 
5. Pleasantville
Saying that this place lives up to its name is an understatement. Pleasantville is your new favorite place to live if you are a significant fan of the arts. The area has two theater companies—the Little Village and Chappaqua Arts Group.
This is also home to the Jacob Burns Film Center, an educational institution frequented by names like Steven Spielberg and other top Hollywood names. In terms of art galleries, you can also choose from many options. The truth is that you can't get away from the cultural vibes here. 
Even the Village Bookstore has a lot of cultural significance, and prominent politicians always stop there! Oh, and if you can't get enough tunes, you'll want to check out the annual music festival in this town. It's amazing. 
6. Pelham
Pelham is close to the Bronx, a central commuter town. This brings it near the significant arts hotspots of the city, but that doesn't mean you have to drive too far to get your arts fixed. Pelham happens to be an artsy, urban town in its own right. 
Some top attractions people love to visit include the Pelham Art Center (natch!) and the Pelham Picture House. Of course, you can also do a gallery crawl any night there, and it's that kind of town. 
A Final Word About Westchester's Arts Districts
If there is one thing that Westchester locals can claim, it's that they live in one of the most artistically-inclined areas of the country. Therefore, it's not just a New Yorker thing, and it's a thing that is true for most, if not all, towns in this county. 
The truth is that you can't throw a stone in Westchester without hitting an arts center. No matter which town you choose to move to, there will always be something hip and happening in the area. So, don't worry about finding something to do here. To conclude, the arts are alive and thriving. 
---