Buying A Historic Home in New York Real Estate
Go Back To Previous Page
---
There's no way to look around it: New York is a state that is filled to the brim with history. This includes famous landmarks in New York City, globally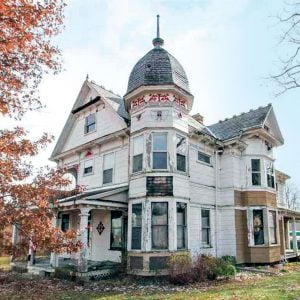 famed restaurants, and homes added to the National Register of Historic Places.  Everyone has daydreamed about owning a sprawling Victorian mansion once in a while. It's glamorous, at least at first glance. While most people tend to love the idea of buying a historic home, actually doing it isn't as glamorous as you might think. The truth is, owning a historic home is not for everyone, nor should people treat it like it is. Before you consider buying a historic home, you need to be aware of certain things that may dissuade you from doing it. Look for historic homes for sale in New York City and State and anywhere else in the United States!
Buying a historic home is thrilling experience. For some exploring the possibility of buying a house, there is nothing more enticing than an old home. Particularly if it's listed on the National Register of Historic Places and is located in a historic district.
Historic homes give homeowners the chance to own a piece of history. You can embrace the character and stories of a beautifully crafted home. But historic homes also come with particular issues that newer homes do not. So before you commit it's important you understand the endless care and maintenance your home will require to keep it in tiptop shape.
1. You Can't Demolish a Historic Home in New York
If you were hoping to plow over the house to make it better and more modern, that's a no-go. Once a place is deemed historic, it takes serious paperwork to tear it down. In most cases, you will have to go to court and have the house removed from the registry for your home to get torn down.
Besides, why would you do that? It's a wrong move. You will insult lovers of the revolutionary war, fans of George Washington or Edgar Allan Poe, or just the greek revival architectural style. What if somebody would destroy the Alice Austen house or the Morris Jumel Mansion.
2. Regulations for Remodeling a Historic Home in New York
You can't demolish the home unless something drastic occurs. Also, you also must be aware that local authorities regulate renovations and upgrades . You can't add certain upgrades, such as new windows or a specific type of siding. This is because historic homes in New York state have to keep their old school look. It's part of what makes them historic.
Before you buy a home, ask yourself if you are okay with the current layout it has. If you are, are you okay with the exterior or the type of lighting that it has? If you aren't, then you may need to skip it.
3. Help Is At Hand For Repairs
Old homes have a tendency to break down or needing rewiring to maintain their structural integrity. For regular homes, this is a bad thing. But, this is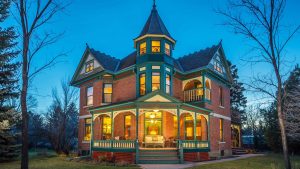 not necessarily a regular home. The good thing about getting a home listed on the National Register of Historic Places is that you often will be able to access special organizations that will help you out with repairs.
It's in the best interest of the historic community around you to help you pay for repairs, especially if the home experienced a devastating blow to its structure. Most areas will have a community that will help pitch in to help you out. With that, all said, you still should expect to foot the majority of the bill for your home's repairs.
4. Historic Home for sale in New York State: It's A Status Symbol
It's important to realize that having an officially recognized historic home is a significant status symbol, particularly among society's elite. People will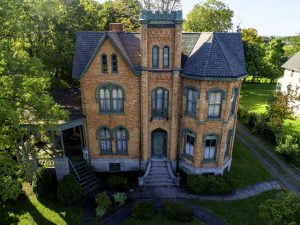 expect you to act as a steward of the area's local history, especially when it comes to your own home. It's an excellent way to get a foot in the door for major historical groups and communities that tend to treasure history.
Because it's a status symbol to say that you have a historic home, you should expect to pay a little extra for the right to own that house. It's also worth noting that living in a historic home is often a good investment. After all, the price of these will only go up as people begin to become increasingly leery of new buildings.
5. You Might Have A Haunting
If you're a believer in the paranormal, then this should be a concern of yours. While not all historic homes are haunted, some earned their reputation as a place of paranormal activity. In some states, you may also need to learn if the house has a "stigma" like a purported haunting associated with it.
I can't offer any advice here. If you suspect a home has a haunting, you can ask about it and maybe see if you can get a psychic to help. Otherwise, you may want to pass up on it if ghosts skeeve you out.
6. New York Might Subsidize Part Of It
This is a significant perk of having a historic home such as carriage houses. Many states in the Union have tax incentives to help you ensure that you will take good care of the historic homes in question. Authorities will love if you have it opened to the public for visits.
If your home has a barn, New York will give you a 25 percent tax credit to help incentivize the deal.
Certain municipalities might have additional incentives, including tax credits or funded bonuses, to make the deal sweeter. It's a great choice if you're okay with putting a lot of investment into showing a home some love. Think of all those things when looking for historic homes for sale in New York City and State.
7. How to determine if buying a historic home is right for you
Unlike other home-buying experiences, falling in love with a historic home because of location, price and charm do not mean it is the best purchase for you.
Ken Lyon, Associate City Planner and Historic Preservation Officer in Palm Springs, California, reminds potential buyers that a buyer with no interest in learning the history of the community, or someone who wants to modernize an older home, should maybe look elsewhere. "There is a responsibility in owning a historically designated home in terms of maintenance and upkeep, and honoring aspects of the house that make it significant."
Bottom line
Buying a home is a big purchase, no matter the age. There's a lot more to consider. However, when buying a historic home you'll want to educate yourself on the property. You need to learn about any restrictions or guidelines in place. And really examine if the house's structure and maintenance need as well as your budget.
But for the right person, all the challenges can be a fun project and a true labor of love.
---