Adapting A Property To Be Wheelchair-Friendly boosts Value
Go Back To Previous Page
---
The number of people with disabilities who use wheelchairs or other wheeled mobility aids is increasing. The National Institutes of Health estimate that 3.6 million Americans need wheeled devices. These statistics are likely to increase proportionally in the future. This creates an apparent demand for housing space fit for wheelchairs, yet most American homes aren't up to the task. Adapting a home to be wheelchair-friendly is an inclusive act that invites people living with disabilities to be welcome in your home. Disabled or aging people may have difficulty living in a house that hasn't been adapted to accommodate them, so some homeowners modify their property to make life easier. What happens when the time comes to sell that house? What is the resale value of an accessible home?
This also creates another block in the accessible housing picture and might increase its value. Welcome to accessible design.
Adapting to disability
A range of adaptations must be considered when renovating a house in line with wheelchair usage. Military.com highlights a range of these home improvements. They go from installing wheelchairs and ramps to widening doorways, and they also include creating larger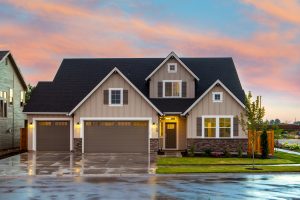 carports and accessible switches throughout the home.
And there's a scale of how much to do.
As a rule of thumb, try to do more. Making the house accessible will help wheelchair users and people diagnosed with other types of disabilities.
Individuals diagnosed with mobility-affecting conditions such as cerebral palsy or multiple sclerosis will benefit from a wholly inclusive and accessible home. If you can put a full range of accessibility changes in, you'll widen the appeal of your disability-friendly home.
Further adaptations to become Wheelchair-Friendly.
Ensuring a home is fully accessible and comfortable is the first step in creating a disability-friendly home. However, there are further steps you can take to enhance further the independence the house makes. One way of achieving this is by dropping counters and even windowsills. This is part of the renovation project.
Including these features enables people who use wheelchairs to enjoy a fully independent life to the same extent as their counterparts who do not need those adaptations.
Having handles and ramps is one step in the bathroom. But creating an entire wet room will take the effort to another level.
Accessible homes are worth more in the real estate market. Given the generally low level of accessible housing stock, any genuinely disability-inclusive properties that provide a high level of independence to owners with disabilities will attract higher home prices.
According to Abilities, the adaptations can add value to the home. Elevators and stairlifts can act as luxury features and add considerable ROI on installation. Furthermore, according to BHG, many adaptations that make a home genuinely accessible are subject to state and federal subsidies.
You can attract tax rebates for many changes that will convert a house into a disabled-friendly space, one of the critical demands of the modern housing market.
You'll also be doing a bit of good. Accessible homes are in short supply, and adding them to the housing market means tackling the challenge one house at a time. Your forever home may one day be passed over to a family with your exact needs of yourself.
What happens at resale?
Life situations change, and at some point, homeowners who modify their property for accessibility will need to sell it. The resale value of an accessible home depends on several factors.
Suppose the home is located in a community whose population includes a relatively higher percentage of older or disabled people; accessibility modifications possibly will increase a home's resale value. Such features are also increasingly appealing to the 35-to-55 age group, and the opposite may be true in an area full of young families.
The degree of modifications and the cost of reversing them also play a role in the resale value of an accessible home. Many improvements, such as levered door and faucet handles and broader doorways, appeal to buyers of any age or situation, and other changes may not be particularly costly to reverse.
Lowered light switches, for example, can be raised relatively quickly, and grab bars can be removed. However, some changes will require substantial expenditures to modify. An example would be growing counters, stovetops, and sinks that have been lowered to accommodate the wheelchair. Ask general contractors.
A professional agent who knows the neighborhood and the value of accessibility modifications can guide you through marketing and pricing your home. She will learn how to present your home to potential buyers for whom these accommodations will be attractive features and how to negotiate with a buyer who does not need them.
---