Jooble Website Recommendations on How To Become a Property Manager?
Go Back To Previous Page
---
You are getting a job as a property manager has also been relatively more straightforward compared to previous years. For instance, you can quickly get the position of property caretaker on Jooble right from the comfort of your home. 
Who is a Property Manager?
Property managers are people or organizations that property owners hire to oversee or manage the daily affairs of their real estate properties.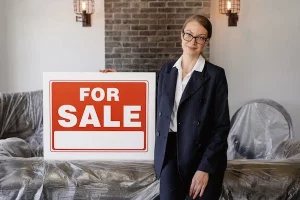 Property managers work with both residential and commercial properties. 
Their responsibilities include the collection of rent and remitting it to the owner, handling maintenance, and advertising or leasing out property units. They also stand in for property owners, not in town and help ensure that the tenant-landlord agreement is well followed. 
In this regard, we have teamed up with professionals from job aggregator Jooble to enlighten you on becoming a property manager. 
How Can You Become a Property Manager?
It is relatively easy to become a property manager, and you do not need advanced education or many years of experience to get started. Below are steps you can take to kickstart your career in property management. 
Get The Necessary Education
Exploring a career path as a property manager does not require much education; a high school diploma is enough to start the career. However, you can consider getting a degree or an associate degree in estate management to get better opportunities. 
Complete the Required Coursework 
If you want to avoid getting a degree, another way to get better value is to enroll in a real estate course. This coursework is often affordable and can be completed quickly, unlike an academic degree. It also makes you eligible to be hired by high-level customers. 
Some states require you to be licensed before you can practice as a real estate manager. However, the licensing process may also require that you take some classes. Suppose you live in such a state; research what it takes to get the license and get it. 
Apart from traditional skills and education, some certificates boost your standing as a professional property manager. For example, you can consider certifications like Certified Apartment Manager, Residential Management Professional, etc.
Network and Apply For Jobs
Building relationships is one of the best ways to stay updated easily and market yourself. Networking will also allow prospective clients to find you, and you can also get the people willing to rent the apartment from the network you have built.
The real estate industry is an industry with constantly changing laws. Therefore, you must stay abreast of industry information and be updated about the regulations. 
What Skills Does Jooble Recommend For Property Managers to Have?
There are some skills you must possess to become a successful property manager. If you already have these skills, it will be advisable for you to hone them. There is always room for improvement. 
Below are the required skills Jooble recommends that you have as a property manager:
Strong Communication Skills
A property caretaker must constantly communicate with people as they serve as the bridge between the property owner and the tenants. The profession requires that you relate with the tenants and property owners often. Hence, it is crucial to have strong writing and speaking communication skills.
Knowledge of Tenant-Landlord Laws
A property manager must have a deep knowledge of the agreement between the landlord and tenants. It is also advisable that you are familiar with some bye-laws regarding tenancy in your area. 
Marketing and Advertising Skills
One of the duties of a property manager is to lease out the property to interested tenants. To do this, you must know how to convince people to rent the property. It is, therefore, necessary for a property manager to understand how to market the property to people. 
Human Relationship Skills
The job of a property manager entails dealing with different people. Therefore, property managers must have the necessary skills to deal with people and know how to appeal to people and convince them to purchase. 
Another vital skill that is necessary for a successful property manager is organizational skills. A property manager may need to deal with many things simultaneously.
Hence, you need to possess organizational skills to help you keep track of your moves and tasks and help you prepare adequately when necessary.
Record Keeping and Great Attention to Details
A property manager needs to keep track of what is happening with the property. They have to keep expenditure and maintenance records, among others. This makes it necessary for them to know how to keep a record of these things without missing anything. 
Real Estate Knowledge and Technical Know-hows
Property management deals with real estate properties, so it is essential to know about them to manage them effectively. In addition, you should get the basic knowledge and technical know-how of how a real estate property works to maintain your inspection skills, among others. 
Conclusion
Property management is an in-demand career that doesn't require much to explore. However, proper knowledge can help you find better positions more quickly. You can work in residential, retail, or commercial properties as a property manager, but sometimes you may need to specialize in one.
---