2022 Armonk City Guide
Go Back To Previous Page
---
Sitting on the border of New York and Connecticut, Armonk, NY is a hamlet in the town of New Castle in Westchester County. Armonk can keep property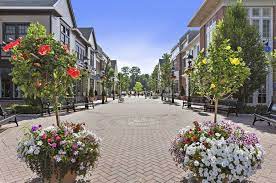 taxes lower than its Westchester neighbors with various companies (IBM, Swiss Re, M.E. Sharpe) headquarters. This feature makes it desirable for those looking to reduce their monthly costs. The land is hilly and filled with forests and boasts the highest point in Westchester county. There was a great deal of new construction in Armonk in the last few decades, creating a diverse housing stock of condos, townhouses, and larger single-family homes, primarily north and west of the Armonk business district.
Population
Just under 5,000 people live in Armonk's 6.1 square miles of rolling hills, and its lack of a train station keeps it from being overrun by commuters (the nearest is a 10-minute drive away).
Still, the village's walkable business district, new restaurants, and first-rate schools increasingly draw young families from Manhattan.
Commute to Grand Central via Metro North
Armonk, New York has no train station but many commutes via neighboring Chappaqua's train station. The more challenging train commute to New York City helps to keep the town filled with more local workers.
Grand Central 45m. by car
LGA 40m. by car
Westchester County Airport 10m. by car
Boundaries
Fun Facts
The Smith Tavern in Armonk is a historical site and landmark of the Revolutionary War and is now the home of the North Castle Historical Society.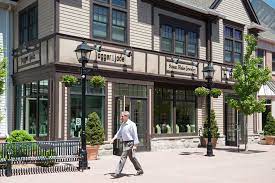 What We Love
The array of food and cultural options; hanging out in Armonk Square on Main Street, a development with a mix of specialty shops, restaurants, and apartments.
What To Expect: A dizzying spectrum of retail and real estate options.
Main Street, studded with mom-and-pop shops, offers everything from doughnuts to bicycles. Nearby lies Armonk Square—a relatively new retail hub with a mix of restaurants, specialty shops, and residences. This area includes apartments, gated communities, and free-standing homes on lots up to a half-acre.
Farther from the town center, you'll find multi-acre estates.
The Lifestyle: Unpretentious luxury living in the country.
The new downtown has more of a Hamptons than Westchester vibe with its high-end fashion boutiques and gourmet food shops. And if you want a highly private 10-acre property with a pool, a tennis court, and gated security, you can find it.
But the community is still close-knit, reliably coming together for charming events like Frosty Day with cocoa and face painting every winter.
Unexpected Appeal of Armonk, NY: The hamlet's Revolutionary War–era history.
The iconic Smith's Tavern on Bedford Road was the wartime headquarters for the local militia and is now a museum. Benedict Arnold's co-conspirator, Major John André, was held in a local barn before hanging in 1780 in nearby Tappan, N.Y.
The Armonk Market:

Lots of square footage and relatively new construction.

Occasionally buyers can find modest properties, like a 1960s split-level ranch. But the market tends to be dominated by sprawling colonials built sometime during the past few decades.
You'll Fall In Love With
The burgeoning food and cultural scene.
Armonk, NY, offers a wood-fired Neopolitan pizzeria, a premium grocer with a craft beer bar, innovative farm-to-table and New American restaurants (one with a James Beard award), a wine store from the former Blue Hill at Stone Barns wine director, plus a top-notch theater company and nationally famous fall arts festival.
---