2023 Ardsley City Guide, Westchester County NY
Go Back To Previous Page
---
Ardsley, located in Westchester County in New York, is a small town with a population of 4,502. Its zip code is 10502, roughly 22 miles from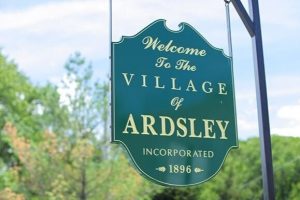 New York City, and the 351st largest community in New York State. The village is part of the town named Greenburgh, but don't confuse it with Ardsley-on-Hudson, which is part of the town known as Irvington. Ardsley, NY, is not on the Hudson Valley River, surrounded by the Sprain Brook and Saw Mill River parkways, and it is near Dobbs Ferry, Yonkers, Irvington, and Scarsdale.
While technically not a river town, Ardsley is considered one by its residents and neighbors. Ardsley borders Dobbs Ferry and Scarsdale, and the city does not have a Metro-North station. Still, many residents travel to the nearby Dobbs Ferry, Scarsdale, Hartsdale, Hastings-on-Hudson, and White Plains stations, giving them flexible commuting schedules. Ardsley school ratings have increased dramatically in recent years, making it a desirable place for many families.
If you speak to Ardsley residents about their town, they will talk to you about their sports teams. It's also one of the best common school districts in Westchester.
Girls' and boys' varsity teams have recently won state championships. Ardsley Little League at McDowell fields is also significant. The town supports the home sporting events, and you can feel the spirit and energy of the crowd.
The Town Feel
People cite this compact, beautiful village with a close-knit community as an escape from the chaos of city life, namely in New York City. The houses are on tree-lined streets with excellent curb appeal and are stately and manicured.
The one-square-mile village has a town square known for its tall clock at the corner of Ashford Avenue and Route 9A.
Home Ownership and Housing
91% of Ardsley residents own a home, not a rental. That's a pretty big deal. Therefore, it suggests that Ardsley is a village where (most) people from New York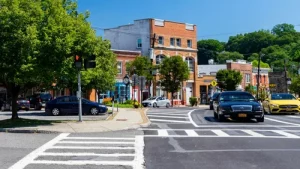 City move to it to settle down or to raise a family.
It is a safe, low-crime rate suburb close to the city but still far enough to offer that small-town feel people always seek.

The types of homes in Ardsley are varied. Colonials, as expected, rule the neighborhood, but there are a surprising number of houses that are split levels, Capes, and ranches.

The high rate of homeownership consists of properties designed for single families. And because most adult residents are college-educated, they support education so their children can receive the best school experience. The median sale price of a home is between $695,900 to $768,000. Thus, Ardsley can be an expensive place to settle down.

Home prices are among the most expensive in Westchester County and rank among the most expensive places to buy in the U.S. Therefore. This isn't the place to look for housing bargains. There are few homes for sale in Ardsley, suggesting that people stay here for a long time. To back up that claim, about 75% to 80% have lived in their single-family home for at least five years.

The downside about wanting to live in Ardsley is that purchasing a house here is prohibitively expensive. Any who can't afford to live here moves to Dobb's Ferry, where home prices are slightly lower. However, it is possible to live in Ardsley by purchasing a condo or renting an apartment. Houlihan Lawrence says condominium prices generally range from $400,000 to $675,000.

Lastly, renting a one-or-two-bedroom apartment ranges from $1,500 to $2,000.
Ardsley Demographics
Residents in Ardsley are wealthy and educated. About 65% of adult residents have completed a 4-year college degree, and many have received a master's degree, an M.D., a law degree, and a Ph.D. According to city data and DATA USA, the median household income for Ardsley residents is $132,778 a year for those who work in a white-collar profession. Here is the average age of Ardsley residents:
The average age of a resident in Ardsley is 55 years old.
The breakdown is that 19% are between 45-54 years old.
And 16% are between 55-64 years old.
So the population is older in Ardsley, mainly comprised of married couples with children. Residents in Ardsley are primarily Caucasian, but it's also racially diverse. Many Asians live here, as do people of Irish, Italian, Russian, Polish, and German descent.
The School System
The Ardsley Union Free School District serves students in grades K-12. It is one of the best middle school districts in Westchester, NY, and here's why. According to the Department of Education, Ardsley public schools spend $26,712 per student, and the average school expenditure in the U.S. is $12,383.
The elementary, middle, and high schools are public schools rated 8, 9, and 9 concurrently on Greatschools.org.

And according to Niche, the site ranked the Ardsley school in Westchester at #33 as the best school district in New York with a high number of students. It has 2,261 students throughout the grades and a student-teacher ratio of 12 to 1.
The student-teacher ratio is 20 to 7 at the highly-rated and acclaimed Bronx High School of Science. In the Ardsley school system, 77% of students are at least proficient in math, and 76% are proficient in reading. The school offers A.P. classes.
Crime Rate in Ardsley, New York
Don't worry about someone burglarizing your house. Ardsley has a meager crime rate. The crime is ranked on a scale of 1 (common crime) to 100 (high crime)

• Violent crime is 7.5. vs. the U.S. average is 22.7.
• Property crime is 16.3. vs. the U.S. average is 35.4.
Public Transportation
Due to the high salary that Ardsley residents have, most of them work in New York City, where the average income is about the same as in Ardsley.
Ardsley is thus a commuter town. One downside is that it takes Ardsley residents longer to get to work if they work in New York City. Getting to New York Grand Central Terminal from Ardsley takes roughly 30 minutes, and the national average for people who commute to work is 26.4 minutes.

Residents ride the Metro-North train station to get to Manhattan from Ardsley, NY, and vice versa; the town is such an escape—as well as a small leafy enclave– that it doesn't have a train stop.
The closest Metro-North station is Dobbs Ferry. But many residents also utilize farther stops, giving them more flexible commuting schedules.

A limited number of parking permits are available at the Dobbs Ferry station. Contact the Village Clerk's office at 914-693-1550 for more information. The downside is limited parking, and parking permits are hard to get.
Thus, those who use Metro-North do not drive alone to the train station; they are accompanied by someone who can guide them there and drop them off.

New York City is available via the Ardsley-on-Hudson train station, served by Metro-North Railroad's Hudson Line, and the Hartsdale train station and Scarsdale station, served by Metro-North Railroad's Harlem Line.
Life in Ardsley: Outdoor Activities and More
Ardsley, NY, is picturesque, with verdant hills, winding roads, and plenty of green spaces. Ardsley's offerings are more than expected from such a small village. The village has nine parks with over 60 acres of parkland.
Six are small parks, and four have playgrounds, athletic fields, and significant areas for picnics and gatherings. There are also hiking trails and a chain of lakes and reservoirs for fishing enthusiasts. Ashford Avenue is part of the main street, which connects the towns of Scarsdale and Dobbs Ferry.

Located at the eastern end of Ashford Avenue is the Louis Pascone Memorial Park. The park is an enormous grassy hub filled with basketball and tennis courts, a skate park, picnic areas, and playgrounds. Here, at the park's pavilion—think Gilmore Girls—with summer concerts.

The village even has its branch of the Westchester Country Library System.

Many residents attend a community center and annual events, including the Fireman's Carnival, Egg Hunt, and Ice Cream Social.
---