10 Largest Cities in California by Population in 2023
Go Back To Previous Page
---
California is home to approximately 39.2 million residents, making it the state with the largest population in the United States. Due to its vast size, California's cities are typically large and densely populated. Keep reading to learn about the top ten largest cities in California.
Are you struggling to choose a city to settle in California? With so many incredible cities to choose from, it can be daunting. But we've got you covered! We have compiled a list of California's ten largest cities, providing detailed information on their amenities, population, median age, housing prices, etc.
This will help you decide which city best fits your and your family's needs.
1. Los Angeles
Did you know that Los Angeles is the most populous city in California? With almost 4 million residents, it is a popular destination for tourists drawn to its beaches, famous film industry, and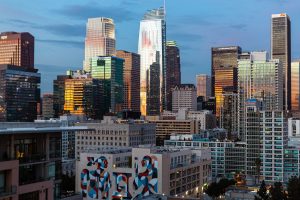 various attractions. Fun fact: Los Angeles has a whopping footprint of about 468.9 mi2, making it the largest city in the state!
Living in Los Angeles provides endless opportunities for entertainment and adventure. For instance, with an abundance of museums, art exhibits, festivals, and beaches, there is something for everyone to enjoy.
Additionally, outdoor enthusiasts can explore the mountains, deserts, and beaches that surround the city. The year-round pleasant weather allows for optimal enjoyment of all L.A. offers.
Moreover, Los Angeles boasts an exceptional food scene, consistently ranking as one of America's best cities. L.A. means living among ambitious dreamers who strive to pursue creative fields outside of the traditional 9-5 corporate world.
2. San Diego
Next on our list is sunny San Diego. With an average temperature of 70 degrees year-round, you can enjoy great weather almost every day of the year. San Diego is blessed with beautiful weather, making it the perfect destination for outdoor activities such as hiking, biking, fishing, snorkeling, and surfing.
One massive benefit of San Diego is that beach access is just a few minutes away. There's also the famous San Diego Zoo and botanical gardens.
Did you know that San Diego is the second-largest city in California? It has a population of about 1.4 million and is located just 26 minutes away from the Mexican border. Therefore, San Diego is the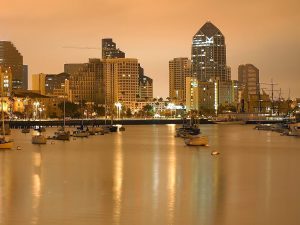 state's southernmost area, with a landmass of around 325.9 square miles.
Even though it may be the least densely populated city on this list, its massive size and population make it the second-largest city in California overall.
3. San Jose
San Jose, Santa Clara County, is the third-largest city in California and the biggest city in Silicon Valley. It's located in the southern part of San Francisco Bay, and the area is well-known for its luxurious museums, state parks, theaters, and stunning natural sceneries.
Therefore, these attractions make it a popular destination among the locals, which amounts to almost 1 million people and covers 178 square miles of the city.
4. San Francisco
San Francisco Bay Area is one of the biggest cities in California. It is home to the iconic Golden Gate Bridge, a thriving economy, and innovative cuisine, making it a popular destination for food lovers, nature enthusiasts, and businesspeople.
Our next destination is the stunning city of San Francisco. It's not just a statement – the city has proven its beauty with its breathtaking water views, charming cable cars, and hilly streets. It was ranked as one of the world's top 10 most beautiful cities in 2020. While located in northern California, the climate and weather may not be as pleasant as the southern cities due to the frequent fog, which creates a grayish atmosphere. However, once the weather permits, there are plenty of outdoor activities to explore, especially for nature enthusiasts. Hiking trails like Land's End and Marin Headlands provide picturesque city views. Golden Gate Park, the third most visited in the U.S., is also a perfect place to immerse in nature. There are museums and Alcatraz Island to tour for those interested in art and history.
Despite its small size of only 46.90 mi2, the city has a dense population of approximately 815,000, making it one of the most crowded areas in California.
5. Fresno
Did you know that Fresno is the largest agricultural hub in California between San Francisco and Los Angeles? The California Central Valley is famous for its rich soil, lush orchards, and high-quality produce. Fresno is the largest city in the region, with a population of approximately 544,510 people and an area of around 115 square miles.
6. Sacramento
Sacramento is not only the capital of California but also the sixth-largest city in the state. Situated north of San Francisco Bay, it is a popular choice for those who desire a bustling town with a relaxed vibe.
Sacramento Valley's blend of high-city series, wineries, breweries, and outdoor pursuits keeps the population of approximately 525,000 people engaged. Furthermore, with a land area of around 98 square miles, Sacramento has one of the most enormous perimeters among all cities in California.
7. Long Beach
Long Beach is a major city in California that boasts year-round sunshine, food, and music festivals. It is also home to one of the state's largest sea ports. With a population of 456,000, Long Beach is a popular destination for those seeking a quintessential coastal lifestyle.
8. Oakland
Oakland is one of the largest cities in California, known for its beautiful natural saltwater lake, Lake Merritt. It is a popular destination for outdoor activities, a family-friendly environment, delicious dining options, and exciting nightlife. Despite its small size of only 55.9 square miles, Oakland is home to over 434,000 people, making it a bustling city with a high population density.
9. Bakersfield
Bakersfield is a major city in central California, roughly two hours away from Los Angeles. It's renowned for its extensive country music scene, with numerous music venues and dance halls and a rich history in developing the genre.
Bakersfield is a bustling hub for commuters, tourists, and travelers, conveniently located near Interstate 5. With a local population of around 408,000, the city offers the best of both worlds – the excitement of a big city and a thriving music scene.
10. Anaheim
Anaheim, located in Orange County, is among California's most densely populated cities. It is famous for being the home of Disneyland Resort – a major attraction that draws many visitors. In addition, the city boasts of the Anaheim Convention Center, the Los Angeles Angels baseball team, and the Anaheim Ducks ice hockey team, making it an ideal place for families to reside.
With clean streets and a friendly atmosphere, the city has a local population of around 346,000 people, making it one of the most populated cities in the state.
---