There are new mansion taxes in place: what are they?
Go Back To Previous Page
---
There are new mansion taxes in place in NYC. It all started a couple of months ago with the record sale of the penthouse at 220 Central Park South. Costly real estate deals are nothing new in NYC. However, this one woke up a behind-the-scenes discussion that had been happening for a while. Just to give you an idea, this purchase not only broke the city's record for the most expensive condo sale. But it broke it with an astounding difference of $138,000,000 from its runner up.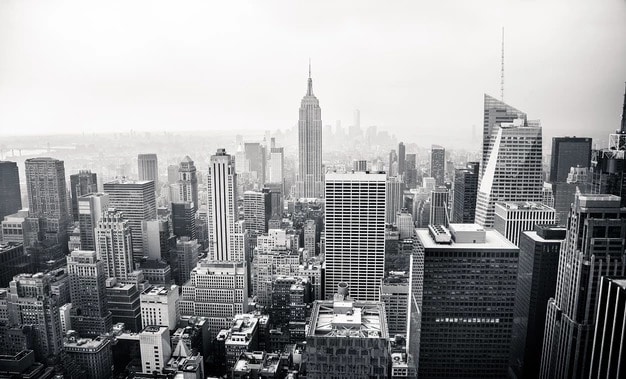 What came after was a debate about how the city had become a playground for the rich. The subway is in desperate need of repair, and a pied-à-Terre tax seemed like an easy fix. "When over six million New Yorkers are dealing with a crumbling and dysfunctional subway and the crisis in public housing, to see this opulence in the sky by someone who doesn't even live here, struck a chord", the City Council speaker, Corey Johnson, said.
A good headline combined with a political movement!  That resulted from the anti-Amazon/anti-corporate feelings in Queens resulted in talks to find ways to collect more taxes.
Pied-à-Terre taxes
Pied-a-Terre taxes are ordinary in cities like Paris, Vancouver, and Singapore. Locally, both houses of the state legislature and Governor Cuomo supported the legislation, their argument: The financial impact could be significant. New York City has about 75,000 pieds-a-terre, according to a city estimate in 2017. Of those, about 5,400 residences did sell for $5 million or more, the threshold where the proposed pied-à-Terre tax would begin to kick in.
The new budget had to be approved by April 1st. A few days before the deadline, during a press conference, Governor Cuomo said the pied-à-Terre was off the table (for the moment). He promised though they were coming up with an alternative. That alternative became the new mansion tax.
New mansion taxes in place
The new Mansion Tax is a one-time payment. The percentage increases as the prices do. The 1% that was previously in practice will apply to homes between $1 and $2 million. From there on, it starts increasing progressively; 1.25 percent on ones valued at $2 to $3 million, and so on; it ultimately tops out at 4.15 percent for homes valued at $25 million or more.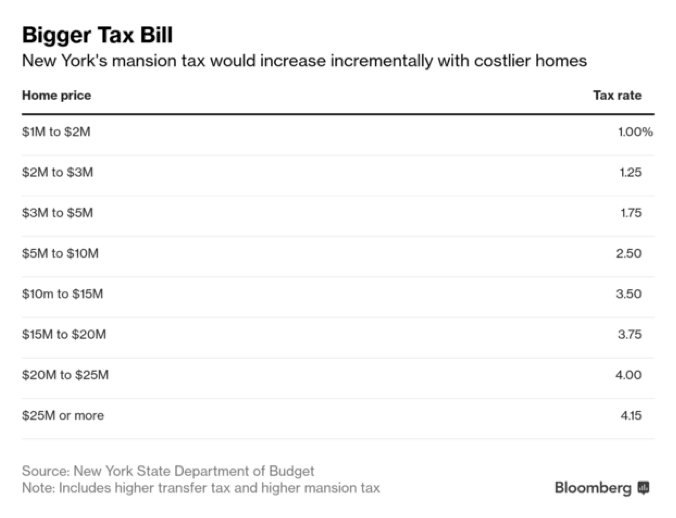 This, coupled with a one-time transfer tax, is expected to generate $365 million annually, which gets invested toward funding the MTA.
To Pamela Liebman, president of brokerage Corcoran Group, the new mansion taxes in place is damaging to the whole market. She claims it is also a loud-and-clear message from officials that it doesn't matter if the barrier to entry becomes unreasonable for big-spenders. In the past weeks, the brokerage has lost deals in the $25 million range over concerns about taxation.
Our prediction
At Nestapple, we predict the opposite: there will be almost no impact on the city's luxury market. There was already a barrier to entry; this just makes it a bit harder. If you can afford six-digit properties, the increment will not be significant, and we don't think it will derail buyers from investing or staying in the city. A pied-à-Terre tax would have been significantly more damaging. Overall if this means the subways will run on time and be more efficient, we think it's a good solution.
---